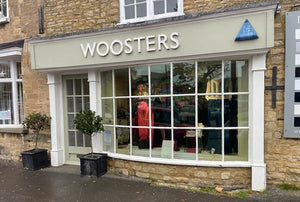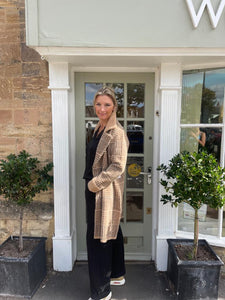 WELCOME TO WOOSTERS
Hi, I'm Suzy, the face behind WOOSTERS, a ladies' clothing store in the enchanting town of Olney.
These pages will give you an idea of what you'll find in our Tardis of a store, where every nook and cranny is filled with gems from cosy cashmere sweaters to knock 'em dead outfits; and costume jewellery to must-have scarves.
The WOOSTERS Ladies are a friendly bunch, who love nothing more than helping to handpick items that are perfect for you...whilst having a good natter at the same time, of course! (Sizing differs from brand to brand, so where you see me in the clothes, it may help to know I'm a size 12 and about 5'7".)
Olney is a fabulous little market town with independent shops, cafes and restaurants, and free parking galore. I thoroughly recommend making a day of it, adding in a spot of lunch or coffee and a slice of cake.
We offer a selection of items to Buy Online. However, for items which are only Available In-Store, please ring 01234 712172 to arrange Mail Order. UK postage is £4.95 (second class) and all orders over £75 are free.
You can Buy Online, or for Mail Order, please ☎️ 01234 712172 We offer FREE P&P on all orders over £75.
Follow me on Instagram and Facebook for regular updates
Testimonials
WOOSTERS has been sending me things through the post during lock down. Thank you for arranging the teacher's presents for me. A brilliant service!

Sallie A.
Beautiful and original designs you don't see elsewhere - it's lovely knowing you will be wearing something unique, and feeling 110%. Love, love, love!!

Annabelle P.
Beautiful garments; excellent service.

Sue K.